In Spring 2010, Captain Wally Bruce was at the helm for 29 cruises into the Universe from South Street Seaport in coordination with the Lower Manhattan Cultural Council.  Passengers threw off all their cares and some of their clothes transporting all into a galactic dance party and transcendent happening. The collaborative arts were thrust into a new realm of interactivity and spontaneity.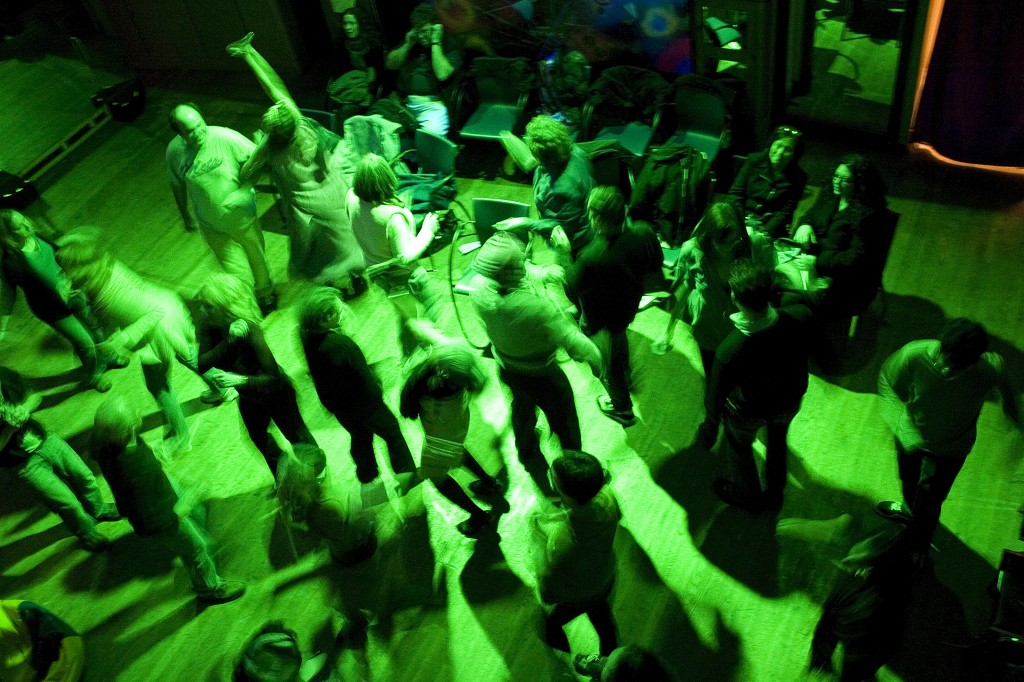 Passenger responses
"I remember feeling like I was experiencing something I've never done before.  It makes all other theater seem passive.  AMAZING." ‒ Chesalon P.
"I remember letting my emotions and fears leave my body as we flew to outer space, experiencing a degree of freedom unlike any I've felt in a long time."        – Scott M.
"I remember when a large man embraced me into a huge bear hug and cried on my shoulder because, he said, he finally felt like he was a part of something real." ‒ Ali B.
"I remember the moment when it all made sense." ‒ Oleg

Press
"We are aboard the Spaceship Kaleidoscope, leaving the earth's orbit at warp speed as intergalactic flight attendants comfort the giddy and slightly disoriented passengers.  The rocket's engines rumble, the earth simulation rooms are readied for the homesick, and bubbles pour forth from the ceiling.  Welcome to 'FLIGHT 18', a free-spirited experimental theatre piece and joyride."
– New York Times
"The best perk? Nor'easter or not, this ship won't be grounded."  – The Village Voice
FLIGHT 18 was also featured on New York 1.